Scuba diving- a sport like no other.  Fantastic visuell impressions and nature  experience. Be it right at our doorstep – the often  icy waters of Brandenburg lakes  and the baltic sea have there own appeal  -or at distant tropic destinations. Not only your equipment needs to be in good shape.  The regular "diving fitness – check up" is strongly recommended.
Dr. Olsen  got his education  in diving medicine by Dr. Faesecke Hamburg. One of the most experienced german doctors in diving medicine. He can provide you with the necessary examination for recreational scuba diving.
We  recommend a specific diving insurance e.g. Divers Alert Network DAN oder Aquamed.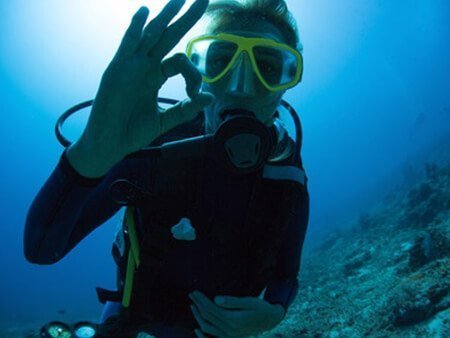 Please note : Scuba diving examinations are not covered by health insurance, but must be paid for privately