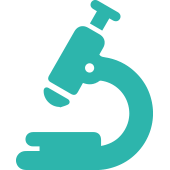 laboratory testing
Planned blood decrease takes place mondays, wednesdays and fridays between
7:30 and 9:30 am. Normally the results are available  the follwing working day

24 hour bloodpressure – measurement
In a longterm bloodpressure measurement the blood pressure is automatically measured over the course of 24 hours. By this means a blood pressure profile is generated, which gives you a more accurate picture than  single measurements taken on several days.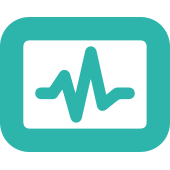 ECG
the ECG is routinely conducted in a wide range of heart complaints or conditions. By measuring the electrical activity of the heart you get information about heartrhythm, heartperfusion, find out about the nature of irregular heartbeats or find hints for coronary heart disease among others.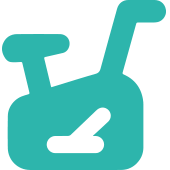 exercise test  ( cardiac stress test )
the exercise test means the patient is working out on an ergometer ( stationary exercise bicycle ) thereby stimulating the heart and elevating the heartbeat while an ECG ( see article above ) ist performed.  The exercise test gives information about  coronary heart disease, exercise induced cardiac dysrhythmia. Furthermore you gather information about bloodpressure pattern during exercise ( exercise induced hypertension ).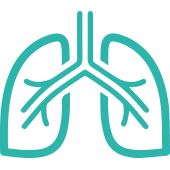 spirometry
This is a test of you lung volume and respiratoric flow. It is essential both if a lung condition is suspected and to monitor already known lung conditions e.g.  asthma or COPD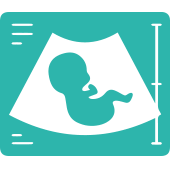 ultrasound
Ultrasounds  scans allows  to image internal organs  without  exposing the patient to radiation.
We perform ultrasound examinations of the abdominal cavity ( e.g.  images of the liver, gallbladder or kidneys ) and the thyroid gland.  Normal only in the morning and with prior appointment. Please note ! : As we are mostly busy with the examination of our own patients, in most cases we can´t provide ultrasound scans for patients referred by other doctors.

travel medicine counselling
travel medicine counselling advice shall  fit to your travel destination, your  medical condition, age, sex und travelmode. It starts with vaccination recommendation but can encompass many other aspects of your travel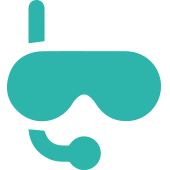 diving medicine
scuba diving requires training and the right equipment. But the regular check of your physical fitness to dive is just as important.

preventive examination  / optional services
protective vaccination
check up 35 +
screening for colon-cancer :  feces testing for blood beginning at the age of 50 y.   Colonoscopy is recommended and covered  by insurance 50y + for males ( as their risk for colon-cancer is higher ) and 55y +  for females /  earlier if colon cancer occured in the immediate family
optional services /extended laboratory testing  –  e.g.  HIV test
medical certificates / examinations  – job related; for insurance purposes etc.
sport fitness certificates – sailing / motorboat certificates

DMP:  disease management programs ( statutory health insurance )
coronary heart disease
diabetes mellitus
chronic obstructive pulmonary disease  ( COPD )
asthma bronchiale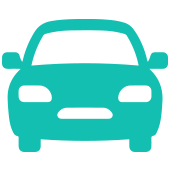 traffic medicine
we provide specialised  medical examination of all professional drivers  including truck , coach and cab